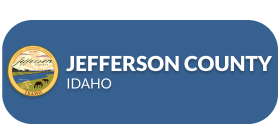 Welcome to the Jefferson County Property Portal
The Jefferson County was established in 1913 and named after Thomas Jefferson, the third U.S. President.

Originally Jefferson County was part of Oneida County in 1864, then Bingham County in 1885 and Fremont County which was created in 1893. For a number of years Fremont was the largest county in Idaho in land area, but as the Upper Snake River Valley began to grow in population in the latter part of the 19th century, it was obvious to the Idaho Legislature that counties needed to be further divided into smaller political subdivisions.